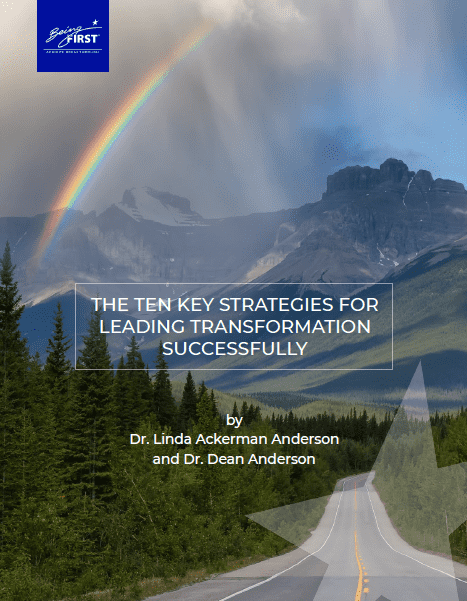 FREE EBOOK
The 10 Key Strategies for Leading Transformation Successfully
Transformational change is unlike any other type of change. It requires leaders to go far beyond traditional change and project management.
Through 40 years of observing and supporting large-scale change and transformation in Fortune 500, government, global NGOs and public service organizations, we've identified these ten Best Practice strategies for leading transformation.
These transformation strategies are cutting-edge and proven to increase workforce engagement, ensure full adoption and sustain desired results. They provide a systematic approach for consciously leading through uncertainty to guide your people and organization through the complexities of transformation.
Want to learn how to apply these 10 Strategies?
Consider our online program: Leading Transformational Change: 10 Key Strategies for Breakthrough Results.
Learn More