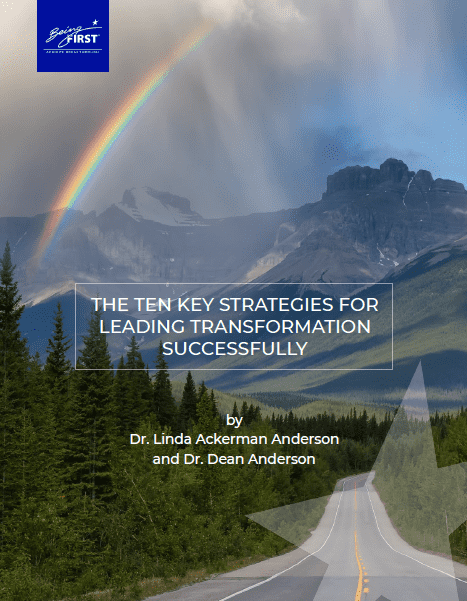 FREE EBOOK
The 10 Key Strategies for Leading Transformation Successfully
Our world is changing in radical and complex ways. The key to a thriving future depends on leaders' ability to see bigger perspectives and strategically navigate the complexities of the transformational changes now needed.
Through 40 years of observing and supporting large-scale change and transformation in Fortune 500, government, global NGOs and public service organizations, we've identified the ten Best Practice strategies and leadership style that radically increases the probability of successful transformation efforts. Each of these requires and promotes critical paradigm shifts in how most leaders – and their consultants - think.
These strategies for leading transformation are cutting-edge and proven to ensure full adoption and sustainment of desired results. They provide a systematic approach for consciously leading through uncertainty to guide your people and organization through the complexities of transformation.
Want to learn how to apply these 10 Strategies?
Consider our online program: Leading Transformational Change: 10 Key Strategies for Breakthrough Results.
Learn More